OCF Masters
Regular price
Sale price
$45.95 USD
Unit price
per
Sale
Sold out
Includes:

1-800 watt load
2- end insulators
Antenna Construction instructions


80 Meter 800-Watt Load & Insulator Kit
#80M-800

SKU:OCF-80M-800
Share
View full details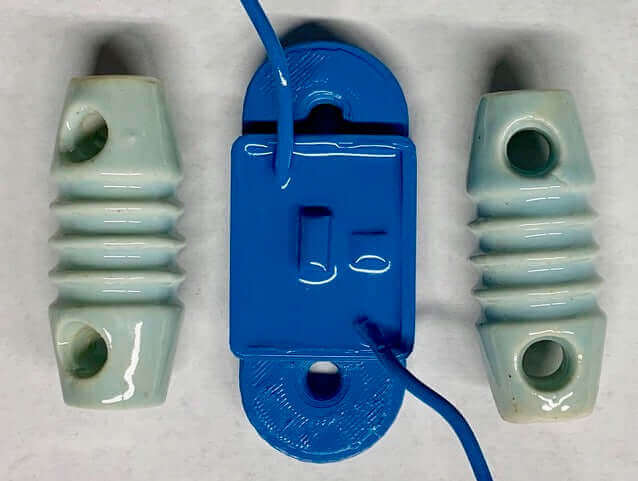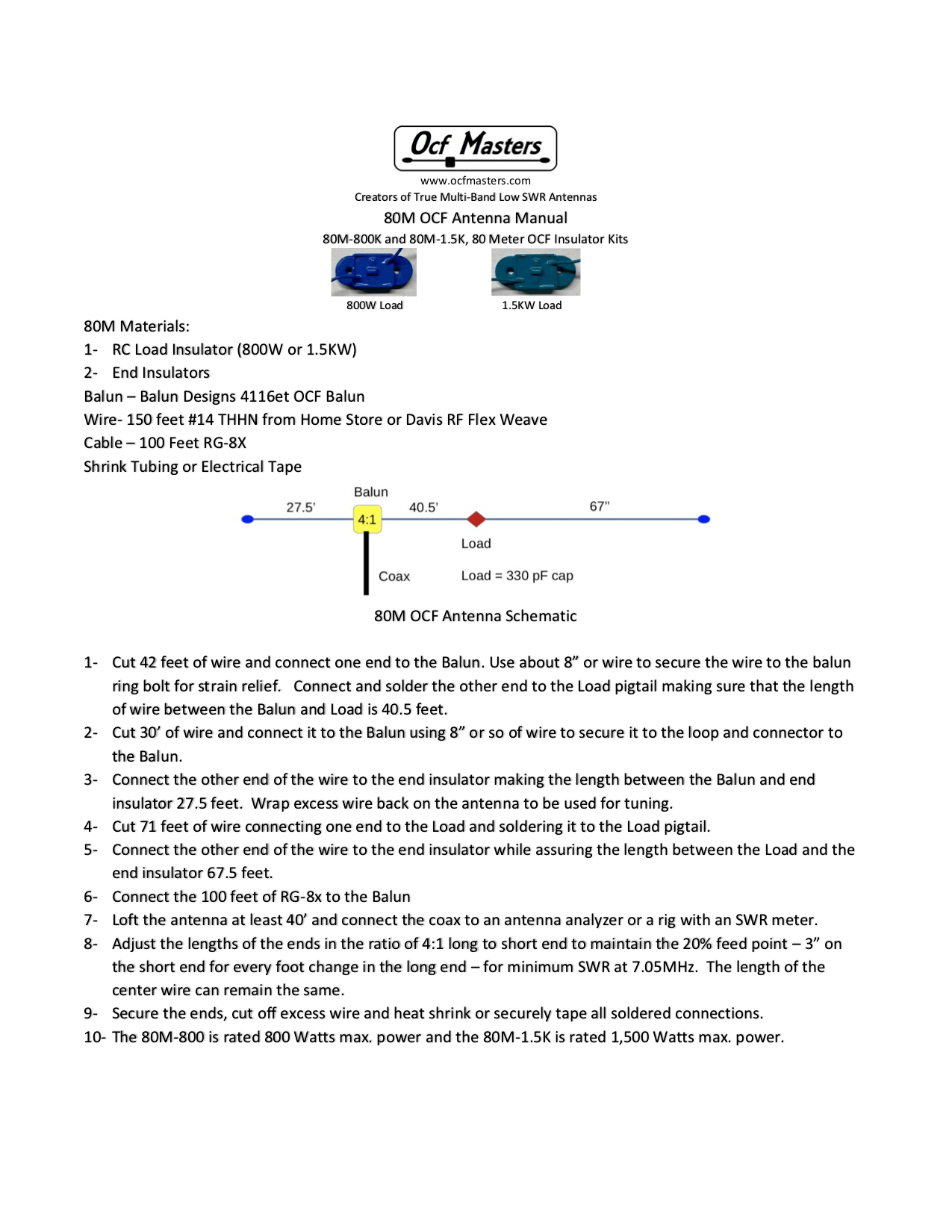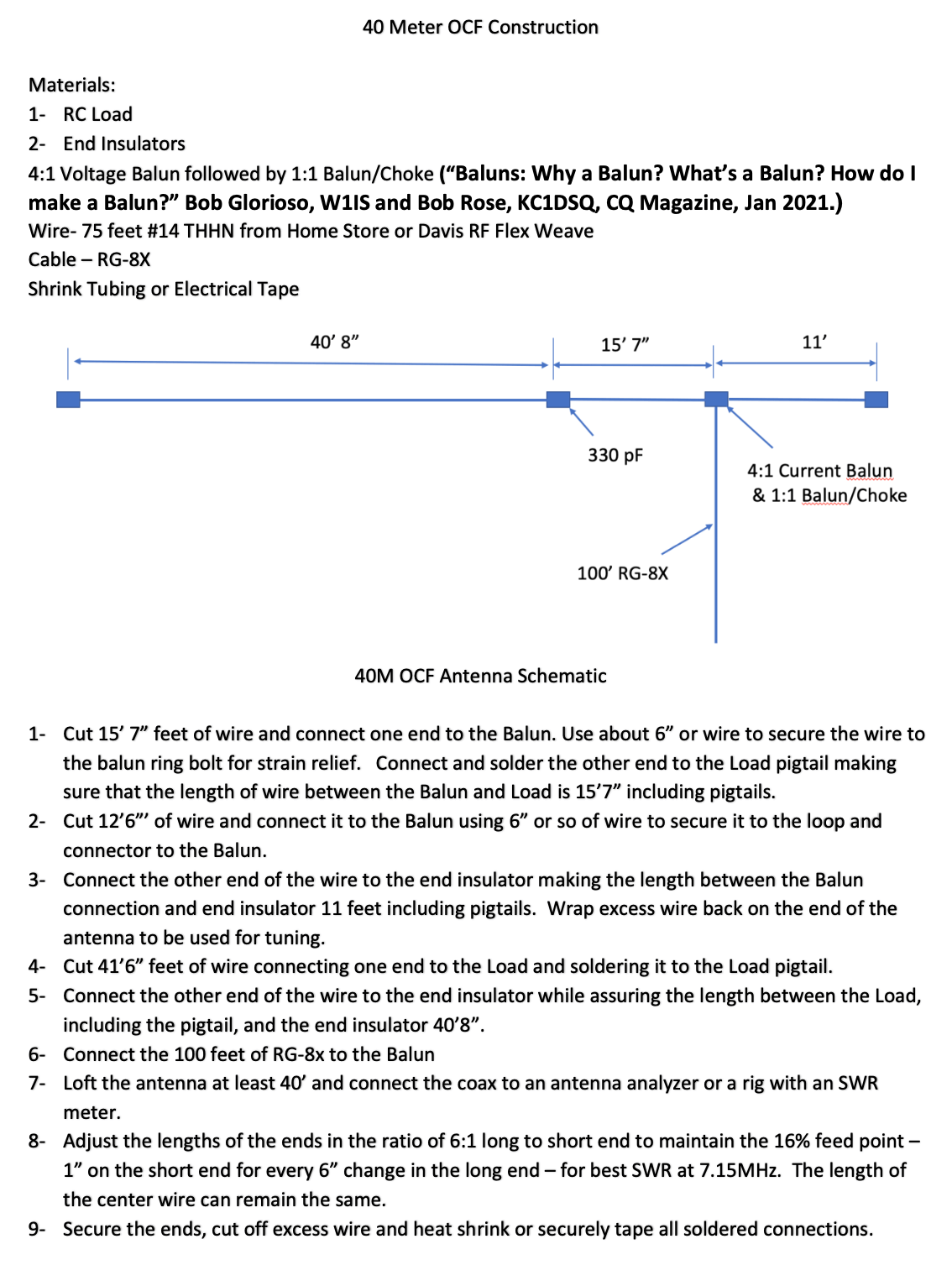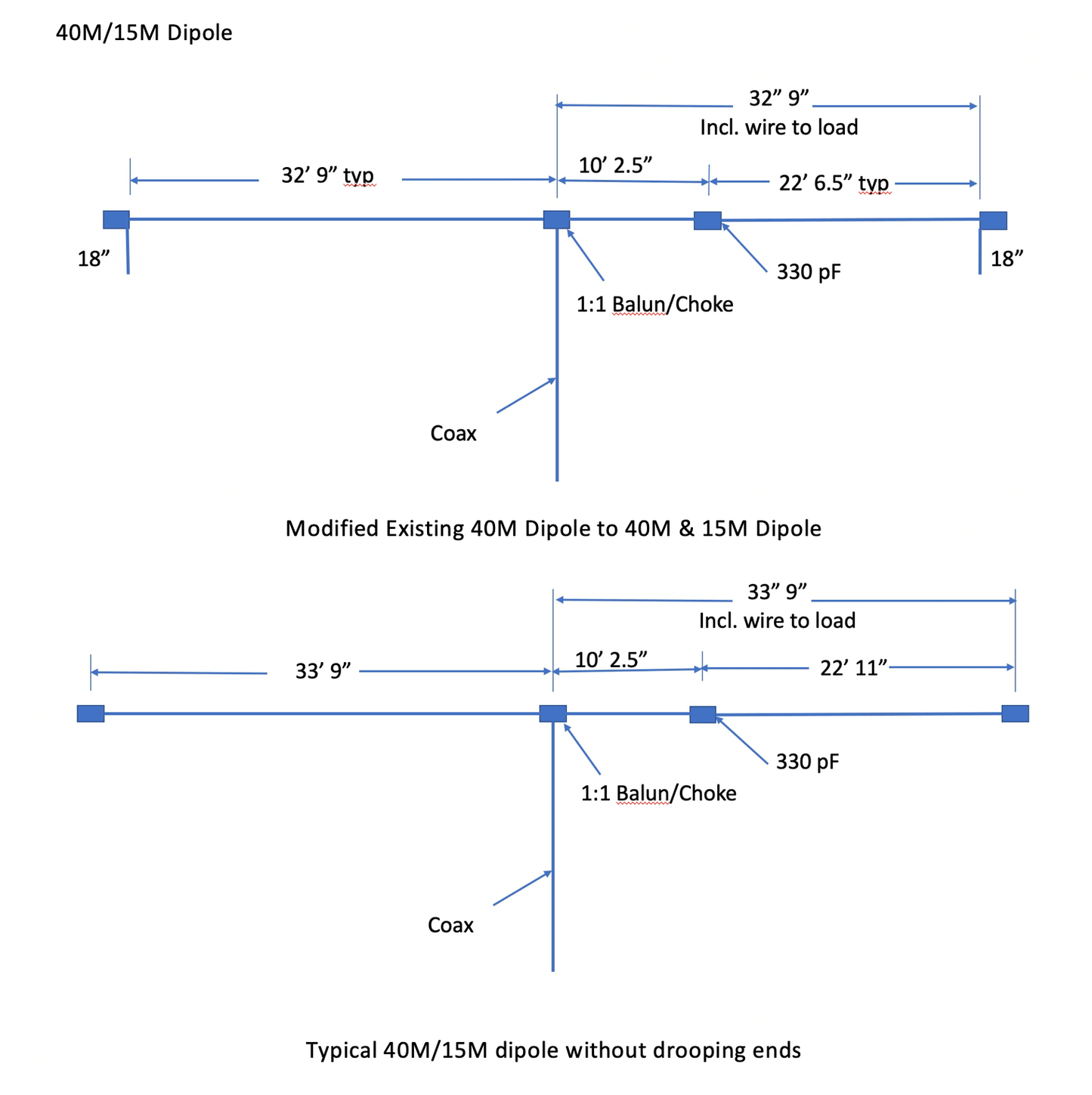 Replaced a DX-EE and got 2dB+
I had been using a DX-EE strung up between trees and ran the 40m OCF from one of the trees to a pole attached to the gable end of the house. By alternating between the two antennas using an antenna switch I was able to test the performance of the 40m OCF vs. the DX-EE. I used WSPR mode and wsprnet.org to show that the 40m OCF was giving me over 2dB more gain than the DX-EE.
This is a great choice for improving your station.
Awesome Antenna Choice
This is an awesome antenna that has exceeded my expectations. After much research I decided that my first long wire antenna would be an OCF Dipole design. The OCF Master design uses a capacitive tuned element that allows for a shorter overall length. The construction is top quality, and because I assembled the antenna myself I was able to set the resonant frequency to meet my preference for FT8 usage. I followed the detailed instructions and built the dual balun feed unit myself with no problems. I don't have large trees in my yard, but I was able to get the antenna installed at a height of about 25'. From the day of installation I have been making DX contacts all over Europe and South America. I have heard (but not completed a QSO yet) stations in AK and HI as well as the Far East and Asia. Please check out this antenna, I highly recommend it as a quality choice.