Battery Eliminator Store
Regular price
Sale price
$82.95 USD
Unit price
per
Sale
Sold out
Replaces 4 AA batteries with wall-outlet AC power Output: 5 Volts, up to 4 Amps (4000mA) maximum current from international AC (100-240VAC) power. This product is designed for photography flash units, such as Speedlight Flashes.
Cycle Time Test Data:
Yongnuo YN560-II: Full power <6 seconds;
1/2 power 2 in a row <1 second, 3 seconds continuous;
1/4 power 4 in-a-row <1 sec, 3 sec continuous;
1/8 power 30 in-a-row <1 sec, ~1 sec continuous.
Neewer TT560: Full power 8 seconds continuous; 
3/4 power 2 seconds continuous; 
1/2 power 1 second continuous (30 in-a-row or more); 
1/4 power < 1 second continuous.

Note: Eventually most flash models pause to cool off if cycling quickly for minutes in a row. This happens whether running from batteries or our eliminators.

This model is compatible with international AC power but has U.S. plugs. A simple, mechanical plug adapter (not included) will be required for use in other regions (AU, EU, UK, etc). A power converter/adapter (transformer) is not needed.

Please share with us your performance results of flash models not yet listed here. Thank you. sales@batteryeliminatorstore.com


See product "BE-4AA-AC-SLF" for US-only 120VAC version.
| | |
| --- | --- |
| Source | 100-240VAC, 50-60Hz |
| Output | 5.1 Volts DC, up to 4 Amps (4000mA) |
Model: BE-4AA-AC-SLF-INTL

---
Our AA Battery Eliminators fit into the battery compartment of your device the same way as a standard AA sized battery. Our AA Active Cell receives power from a thin flat cable that is run under your battery compartment cover. You may have to file a small slot in the battery cover for a perfect fit using a file (included). Our AA Dummy Cells fit into the remaining battery spaces in your battery compartment and complete the circuit which powers your device. The appropriate voltage for the number of cells being replaced is provided by our power unit. Please purchase a Battery Eliminator that matches the total number of cells in your device to ensure the proper voltage is delivered. Choose an AC Source model for use with either US/Canada (120VAC) or International (100-240VAC 50/60Hz) wall current. Choose a DC Source model for use in a vehicle or other 12VDC - 28VDC portable power source. Choose a USB power source (~5VDC up to 500 mA) for use with a USB port on a phone charger, computer, portable battery pack, or any other USB port device.
---
Battery Eliminator advantages:
Save Money: No more batteries to buy, ever again.

Save Time: Don't waste time buying and changing batteries.

Save the Planet: Dead batteries in landfills are toxic waste. Precious metals and materials are finite and not easily reused.

Maximize Your Productivity: Batteries always die when you least expect it or right in the middle of inspiration or focused and critical activities.
---
OEMs: We pride ourselves in providing custom battery eliminators and power solutions to OEMs and individuals for a wide range of industries from medical equipment, industrial instrumentation, aviation, pro audio, gadgets, toys and more. Please contact us with your needs.
SKU:BE-4AA-AC-SLF-INTL
Share
View full details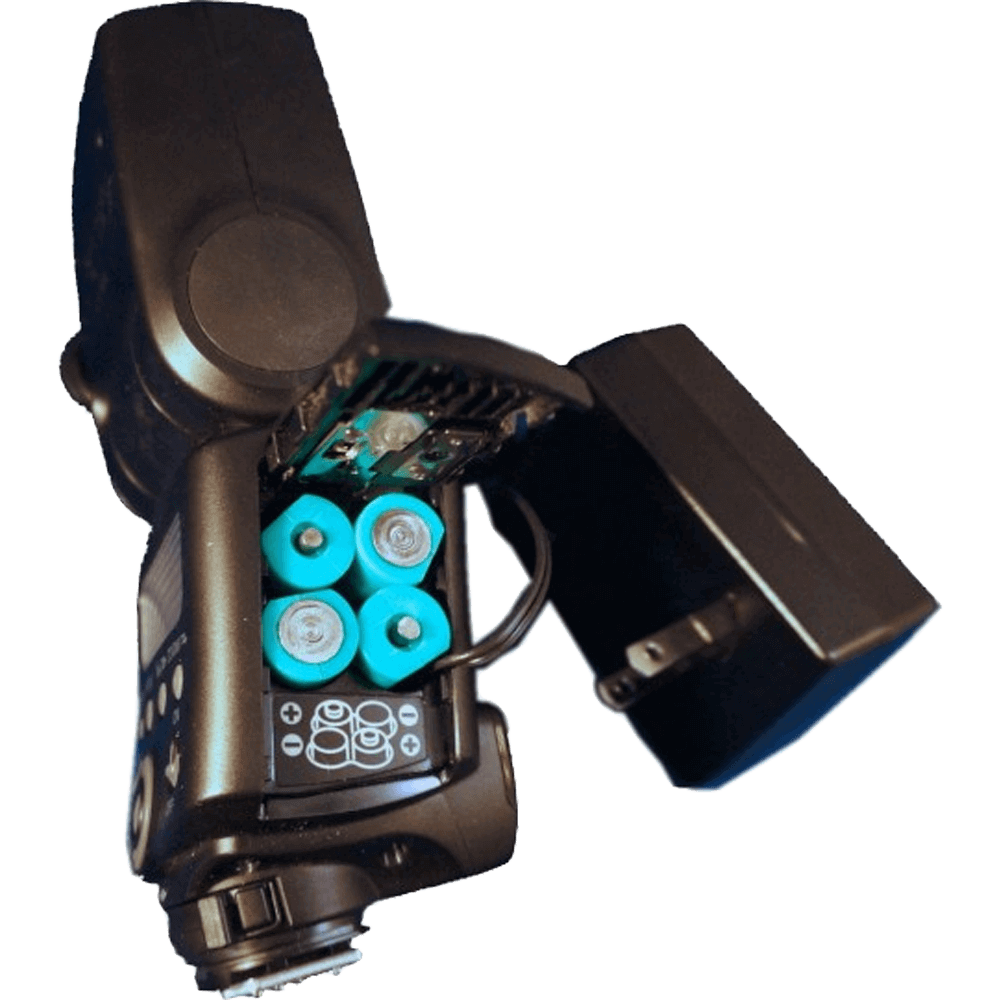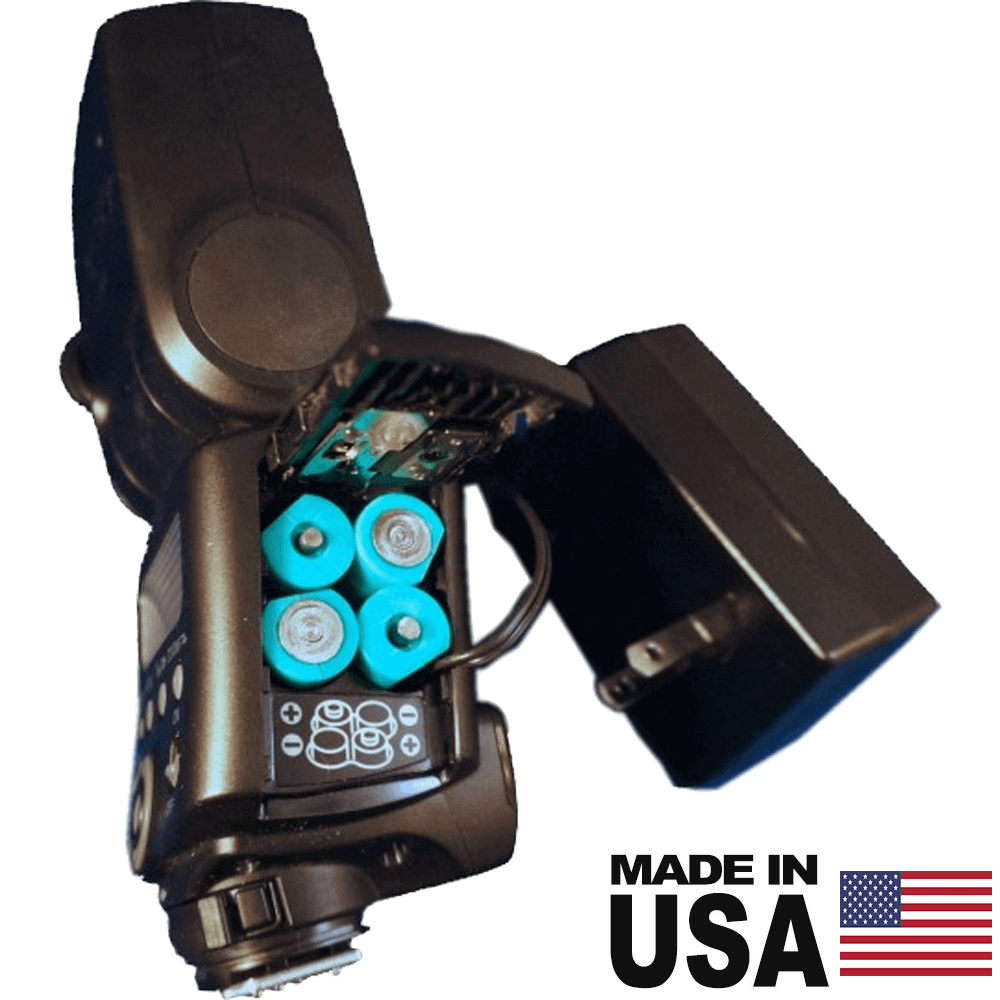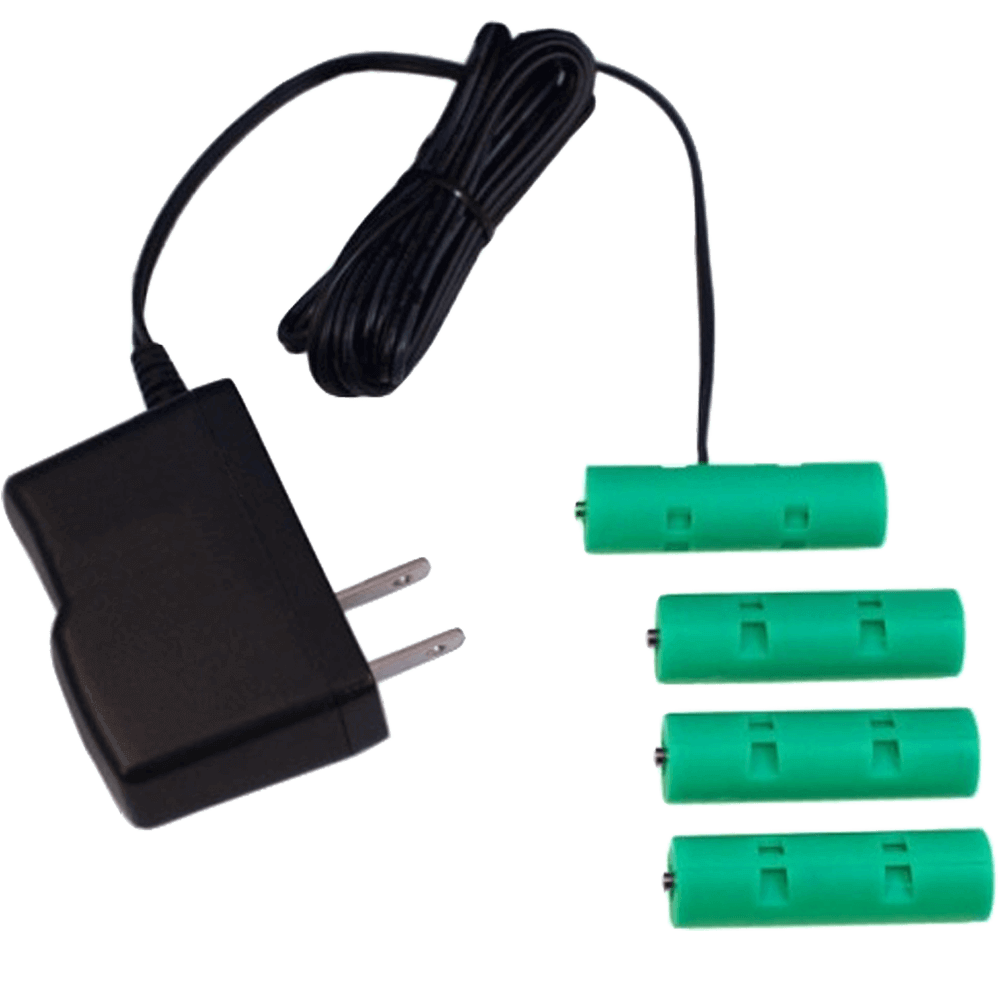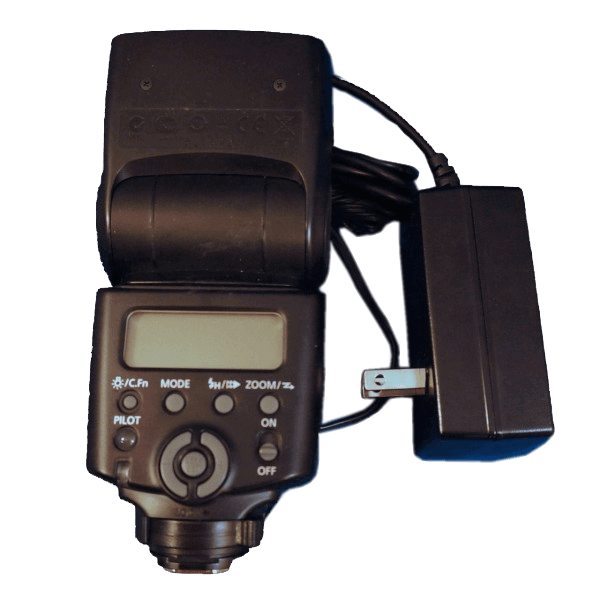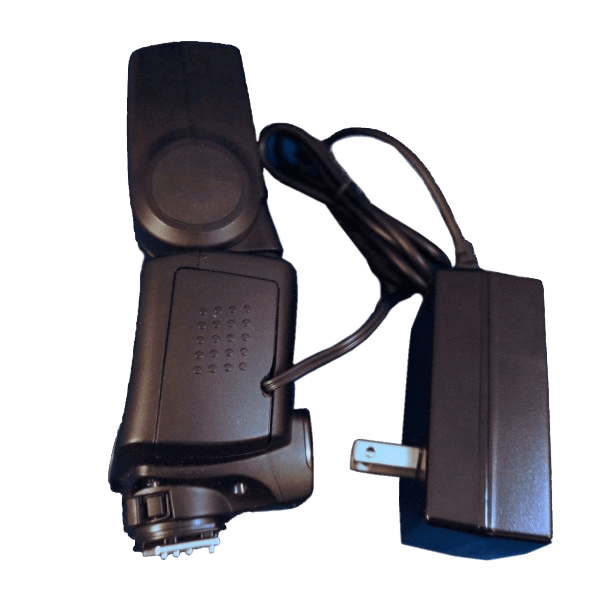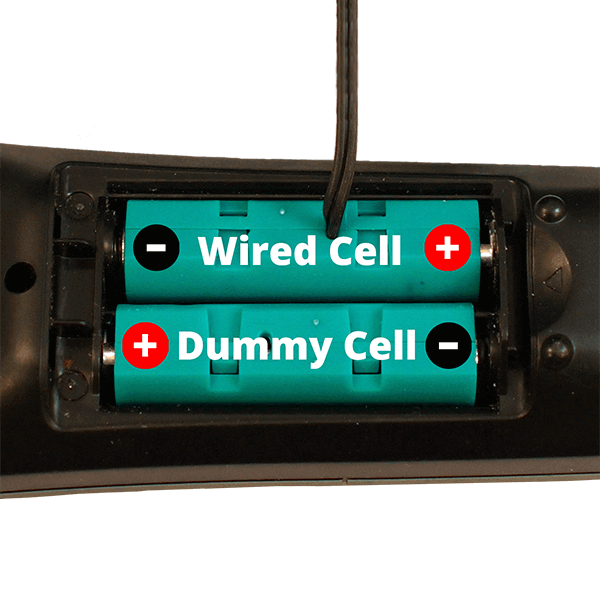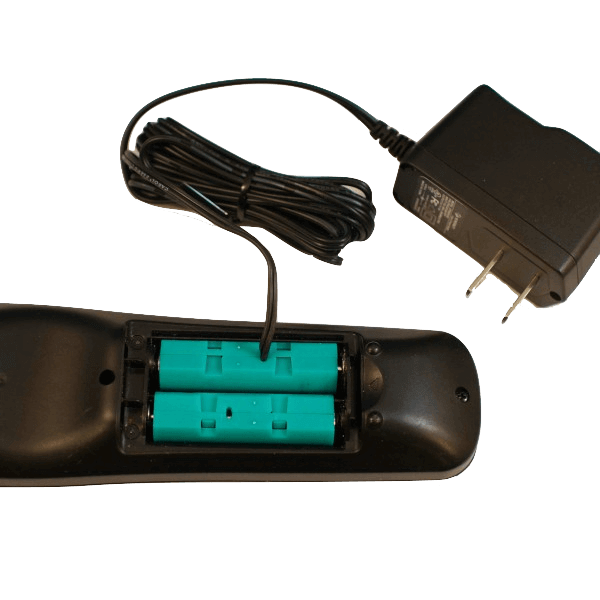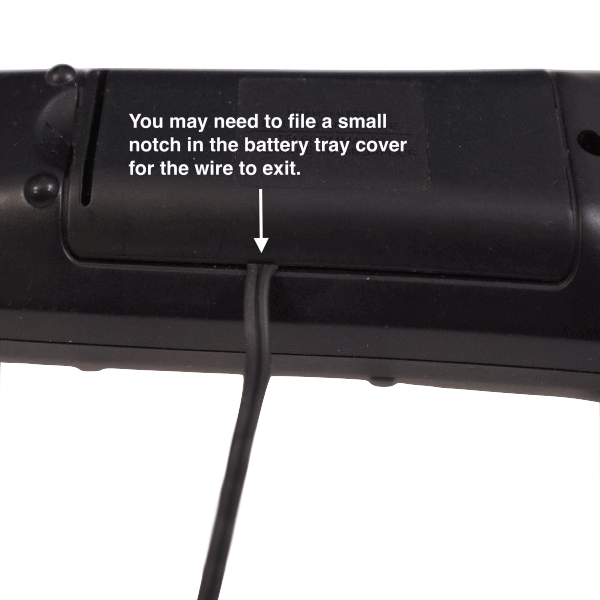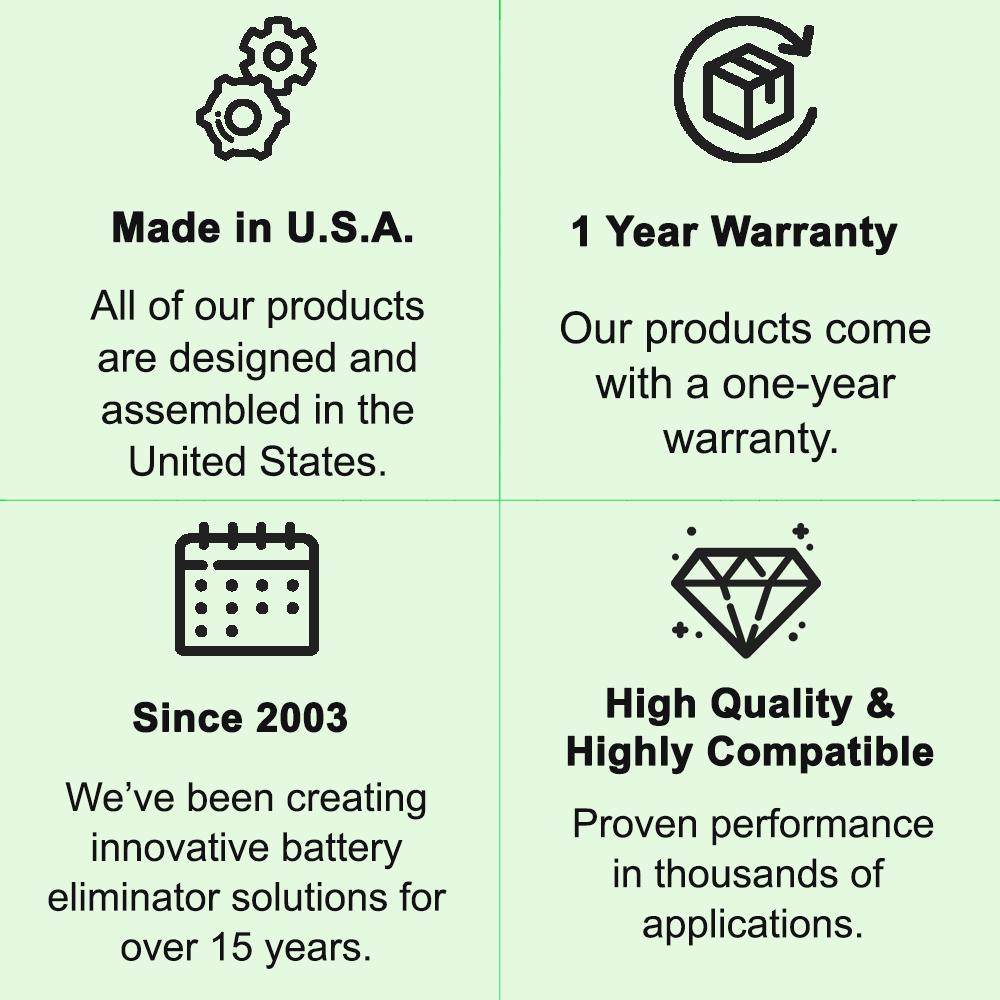 Long-lasting, heavy duty performance
We have been using the 2-AA and 4-AA battery eliminators in our bench-top rig that has two Canon 600EXII-RT flash units and a Canon Speedlite transmitter for about six months now. We create 360° photogrammetry models of insects that typically involve 4000-9000 flashes at 3 second intervals running non-stop for 7 hours or more. We not only eliminated AA batteries, but also our two Quantum Turbo AC adapters. (The Quantum units, which now cost almost $500 each, provided flash power but did not eliminate the need for AA batteries to power the flash control electronics.) We are happy to be battery-free without missing a single flash!